---
---
A collaborative map-making tool for grassroots advocacy
Map Spot is an ambitious effort to build local spaces for map-making and data exploration, with the ultimate aim of giving people the power to interpret, contest and reshape the stories that maps and data tell. The project began in by Jer Thropp 2017 with the creation of the
St.Louis Map Room
, and in 2018, the project was awarded funding from DILAC and NSF to construct a research-oriented
Map Room
, led by Dr. Yanni Loukissas, at Georgia Tech. This was followed in 2019 with a grant that allowed us to develop "Map Spot," a low-cost system that enables map-making to take place in any temporary location. We are currently using Map Spot for resilience planning, as part of the Smart Sea Level Sensor team, as it allows us to easily identify areas at risk of flooding and other catastrophes. Map Spot's goal is empowering people to make maps and explore data in creative and collaborative ways.
The Map Room is a hybrid map-making tool combining digital and hands-on elements that prioritizes accessibility and puts users in control. Participants use custom-designed software on OpenStreetMaps infrastructure to select a region and data overlays. The resulting image is projected onto a large-format paper, guiding users as they create physical maps combining existing data and their own experiences with pens, markers, paint, or collage materials.
Contribution
I was responsible for facilitating the translation of Map Spot from its previous iteration, The Map Room, and integrating it into a community advocacy curriculum for middle school students in Savannah, Georgia. The challenge was to design a program around Map Spot that would introduce students to data such as demographic distributions, resources, and environmental data about their communities in an accessible and interestin way. Working closely with Dr. Loukissas and the rest of the YARDS team, I developed 20% of the final curriculum, primarily focusing on teaching students how to work with Map Spot, translate their own experiences on the map, and create maps and visualizations to use as advocacy tools.
I also created 36 new data layers that were incorporated into Map Spot. These data layers visualized information ranging from racial distribution, air pollution levels, property prices to food deserts, community facilities. These data layers were visualized using Tableau and Map Box from data pulled from various sources, including the U.S. Census, Chatham County GIS, and Social Explorer. I developed an end-to-end pipeline that parsed, cleaned, and visualized the data in a manner that was accessible to middle school students.
I was also responsible for coordinating and teaching the program implementation during Summer and Fall 2022 in Savannah, Georgia, to over 35 students working with the YARDS team, local stakeholders, teams from GT Savannah, and Mercer Middle School. At the end of the Fall program, the students presented their work to Chatham County public officials.
Research publications and further expansion of the program are currently in development.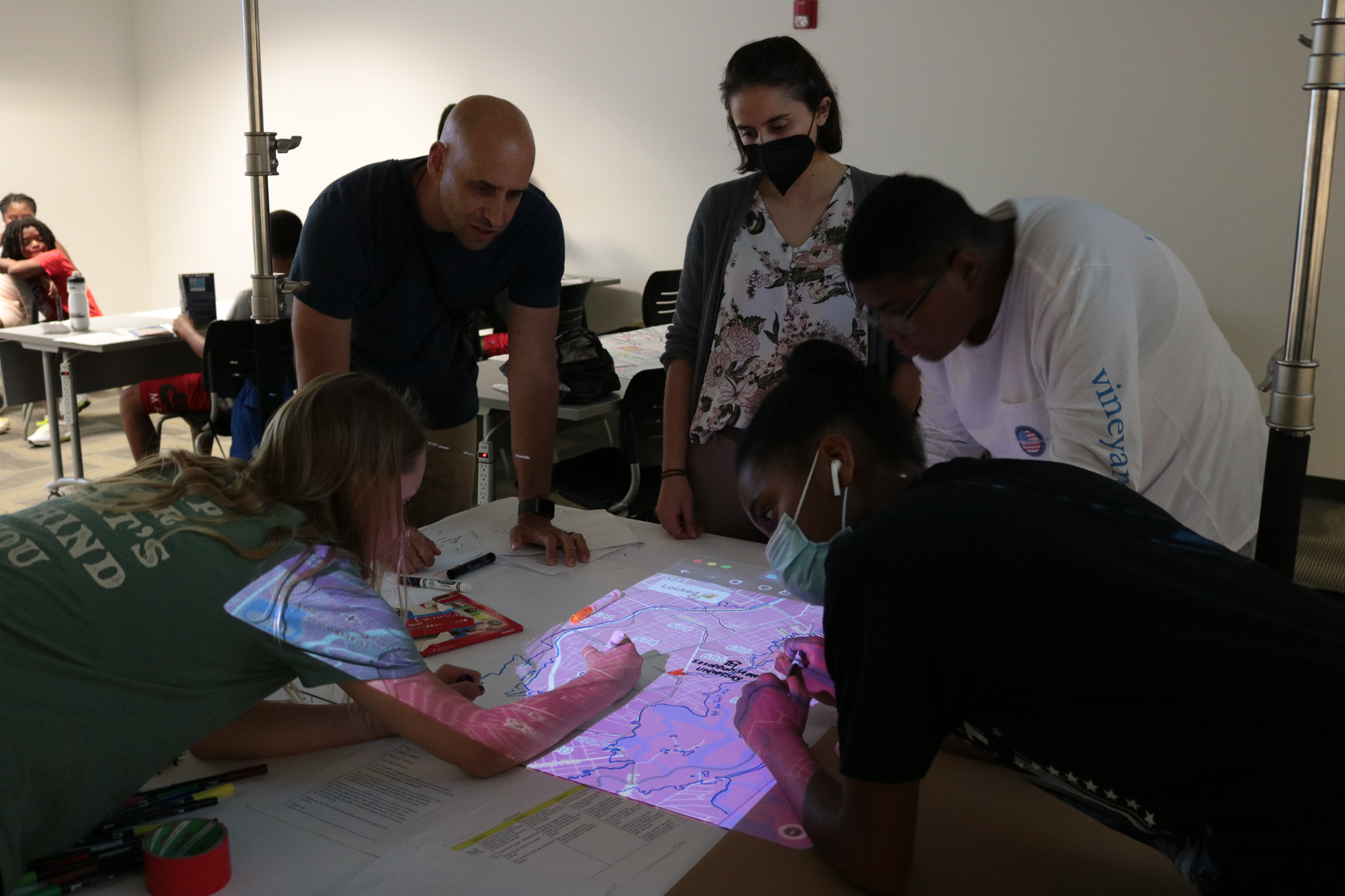 Related Works:
Mohsin Yousufi, Yanni Loukissas, Allen Hyde. 2023. Bridging Data and Experiences: Engaging Youth in Digital Civics through Participatory Mapmaking for Resilience, DIS 2023,
Designing for and Reflecting upon Resilience in Health and Wellbeing Workshop